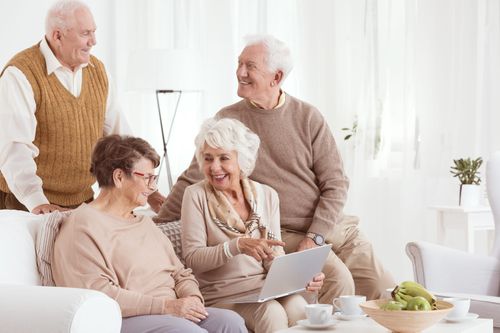 Central Drugs is proud to offer our state-of-the-art Medication Management System for Long Term Care Pharmacy Services. Our goal is to provide you with an efficient, high quality service to help you save time, money, and resources at your facility immediately. We work with local inhome care agenices, board and care homes, assisted living communities, and transitioning from skilled nursing stays to help insure a smooth and consistant transition of medication services for patients and family members.
Medication Distribution
Simplify medication handling and administration

Save up to 70% in med-pass time

Geriatric-specific dispensing
Packaging
Multi-dose packaging system for ease of use

Helps prevent medication errors

Improve compliance and adherence
Training / Education / Consulting
Education programs provided for nursing, pharmacy, families, and residents

Nursing and pharmacy support consultation services provided by highly qualified staff

Providing caregivers and nurses more time to concentrate on patient needs
Delivery
Daily standardized and STAT deliveries by Central Drugs drivers

Multiple daily deliveries available depending on need / location

Delivery / shipment of durable medical equipment
Quality Assurance / Service
Support for intravenous (IV) and geriatric specific medication needs

Compliance with quality and safety standard requirements of USP <795> and <797> guidelines

We strive to provide the highest levels of customer service and satisfaction
Call us today for a consultation to get a 15-minute introduction to our Medication Management System. We would also be happy to set up a follow-up appointment at your facility to further discuss how we can customize our services for you.