CD Glutathione BioGel
(Sold Exclusively in China)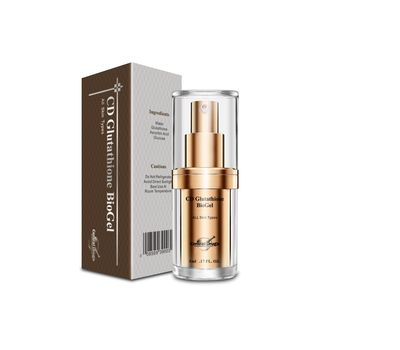 Ingredients:
WATER, GLUTATHIONE, ASCORBIC ACID, GLUCOSE, BENZALKONIUM CHLORIDE
Product Package:
17ml/bottle
Suggested Use:
Clean skin areas thoroughly, squeeze 1-2 drops at a time, wipe as broad as possible on skin areas. After 30-45 minutes, you may leave it on or wash with water.
Product warranty period:
Two years (see container)
Cautions:
For external use ONLY.
Avoid contacting eyes and damaged skin. Stop using product upon discomfort occurs
Store in shady, cool, dry environmental with temperature not exceeding 300C. Do not refrigerate.
Once open each bottle, keep the lid tightly closed, for best result, finish using the product in 3 months.
Manufactured by:
Central Drugs Compounding Pharmacy
Address: 520 W. La Habra Blvd, La Habra, CA

For Customizable Formulations and a Customized Rx Template
Speak to our Expert Team of Pharmacists
Contact Us at