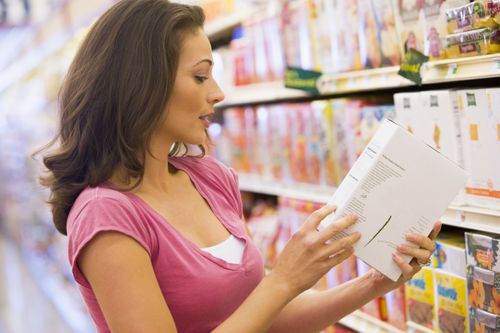 How to Heal Your Food Sensitivities
Do you have trouble eating certain foods? Today, food sensitivities affect more than 100 million people worldwide. Unfortunately, food intolerances can be difficult to pinpoint and painful to manage. Symptoms of food sensitivity include nausea, stomach pain, gas, cramps, bloating, heartburn, and brain fog. If you are struggling with digestive symptoms, follow these six tips to start healing your food sensitivities.
1. Identify and Avoid Food Triggers
If you regularly eat foods that trigger your immune system, you are not giving your body the chance to heal. Since it can be difficult to identify trigger foods on your own, we advise talking to a health professional about getting a food allergy test. Once you know what you are reactive to, you can avoid those foods entirely to heal your food sensitivities.
At Central Drugs, we offer the FIT test, a delayed food sensitivity test that measures sensitivities to up to 132 different foods and additives spanning all major food groups. To talk with one of our pharmacists about the FIT food allergy test, please schedule a complimentary consultation at our Fullerton location.
2. Keep a Food Journal
If you choose to not move forward with a food allergy test, we recommend tracking what you eat and what symptoms you experience. It's important to remember that it can take days to weeks to notice symptoms. Food journaling is helpful for identifying trends while food allergy testing enables you to identify specific food triggers.
3. Rebuild Your Gut Flora
The best way to rebuild your gut flora is to consume plenty of prebiotic foods, fermented foods, and polysaccharides.
Prebiotic Foods

Beans

Peas

Whole Grains

Vegetables

Fruits

Nuts

Seeds

Fermented Foods

Kimchi

Sauerkraut

Fermented vegetables

Kombucha

Polysaccharides

Onions

Cabbage

Okra

Eggplant
4. Tweak Your Diet
A few dietary changes can go a long way in minimizing your symptoms. To improve your diet, increase your fiber intake, decrease your sugar intake, and decrease your intake of inflammatory foods. This means boosting your consumption of fruits, vegetables, and whole grains, and decreasing your consumption of refined sugar, red meat, dairy, and other fried or processed foods.
5. Consider Supplements for Gut Health
If you have food sensitivities, there are many supplements that may help you feel better. These supplements include:
Zinc: helps strengthen gut lining

L-glutamine: repairs intestinal lining and improves growth of intestinal cells

Collagen peptides: prevents breakdown of intestinal lining

Probiotics: treats gastrointestinal diseases

Fiber: improves gut microbiome
6. Schedule a 1-on-1 Clinical Consultation
At Central Drugs, we have been helping patients navigate their health concerns for over 21 years. Our knowledgeable staff has a combined experience of 100 years of pharmacy practice to help you achieve your health goals. If you would like to join our pharmacy family, please call us today at (714) 515-1530. We would be happy to speak with you about your food sensitivities and provide you with solutions for your unique body. To schedule a complimentary consultation, please click here or email us at cdfullerton@centraldrugsrx.com.